Shirley Medical Limited is a friendly general practice dedicated to providing high quality care to you and your family.
At times we may run late due to an emergency, and we ask for your understanding. If you are running late call us.
We will endeavor to see you the same day when needed, if your appointment is urgent.
In additional to general care we offer an extensive range of services, please see 'List of Services' to the right for a comprehensive list.
We offer all our patients the right to have a chaperone present during examinations. You may wish to bring a support person with you or have a nurse chaperone. Please let reception know or ask your doctor or practice nurse.
Please let us know if you have the flu, or think you might be infectious. Hand sanitiser and masks are available for patients use, these are available at reception.
After hours GP provides an after-hours general practice service to our patients. The service offers you the ability to book a time that suits, allowing you to wait at home until your appointment.
You must have spoken to a Homecare Medical nurse and be triaged as needing to see a GP before you book online.
Simply ring our usual practice number (03 385 3149) after 6:00pm and a Homecare Nurse will answer your call.
For further information go to www.afterhoursgp.co.nz.
Flu Season 2019
The 2019 Flu vaccine will be available from April 1st (subject to availability). Under 3 years of age vaccine not available till April 15th.
The flu vaccine is fully funded for people 65 years of age or older and people under 65 years of age with various health concerns (see the link below 'fight flu' to check if you are eligible for a funded vaccine). Cost for flu vaccine is $30.00.
Ministry of Health influenza information
We provide FREE consultations for registered children under 14 years of age. This is to enable you to access advice for any health concerns you have about your child. In addition to caring for your child when they become unwell, our team are experienced and trained in routine child checks and immunisations.
The National Immunisation Schedule Age Diseases covered and vaccines
6 weeks Rotavirus; Diphtheria/Tetanus/Pertussis/Polio/Hepatitis B/Haemophilus influenza type b; Pneumococcal
3 months Rotavirus; Diphtheria/Tetanus/Pertussis/Polio/Hepatitis B/Haemophilus influenza type b; Pneumococcal
5 months Rotavirus; Diphtheria/Tetanus/Pertussis/Polio/Hepatitis B/Haemophilus influenza type b; Pneumococcal
15 months Haemophilus influenzae type b; Measles/Mumps/Rubella; Pneumococcal
4 years Diphtheria/Tetanus/Pertussis/Polio; Measles/Mumps/Rubella
11 years Tetanus/Diphtheria/Pertussis
12 years Human papillomavirus (HPV)


Accident Care


Asthma Education


Cervical Smears – With your Doctor or Nurse.


Childhood Immunisation


Contraception & Family Planning


Diabetes Care with doctor or nurse


Dietary Advice


Drivers License Medicals/renewals


ECG


Flu Vaccines


Hearing Tests


Home visits


Illness Management


Minor Surgery


Mole Checks


Rest Home Care


Wart Treatment and liquid nitrogen


Well Person Checks




We require a minimum of two business days notice for a repeat prescription to be processed.


Prescription charges: Faxed $30 – Collect $25 – Payment is to be made to our bank account 03 1700 0125431 00


We do not process same day prescriptions via the website but if you do require a same day prescription please phone the surgery to arrange.


Repeat prescriptions are only available for stable medical conditions which have had medication previously prescribed by one of our doctors.


Unless previously agreed, you must have been seen for this condition in the past 6 months. Many conditions require 3 monthly visits.


Repeat prescriptions are at the doctor's discretion and you may be contacted to make an appointment if a review is needed.


Southern Cross Health Society Easy-claim available for members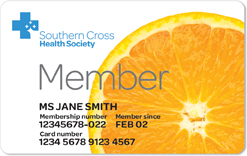 Shirley Medical Centre policy is not to contact patients routinely for normal results. You will be notified of urgent or abnormal results as soon as possible after the doctor has reviewed them. Please ensure we have your current preferred method of contact.
If you have specific concerns or have not been contacted you can ring: 03 385 3149, and speak to the nurse.