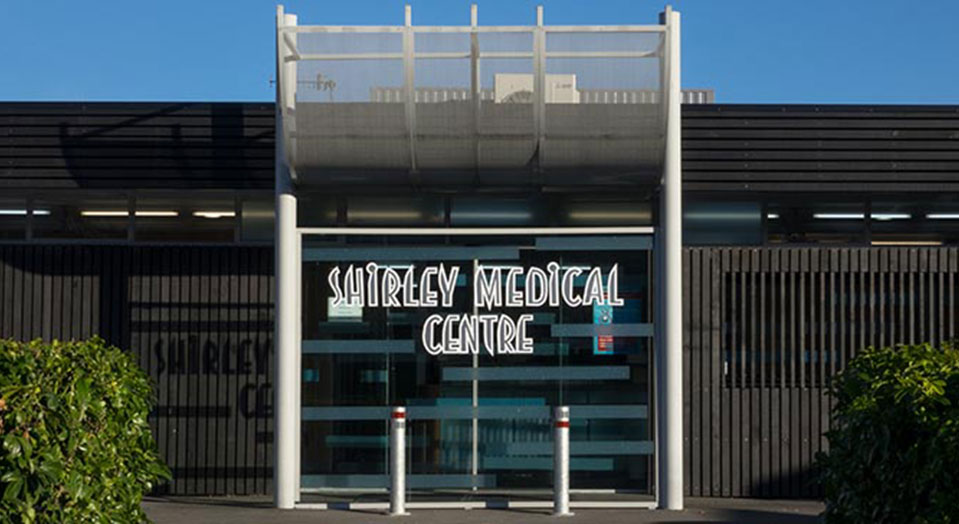 Welcome to

Shirley Medical Centre

COVID 19 Healthline have developed a certificate for people who are required to self-isolate or stay at home because they have been identified as a contact of a confirmed case. Patients can call COVID 19 Healthline for free on 0800 358 5453 if they require a certificate.

The best source of information is http://www.covid19.govt.nz/ NOT social media

Our services are changing to help reduce risks due to COVID-19. We're hoping to keep our patients, community, and staff safe while still providing high quality healthcare.
Our reception team will ask about your situation to guide you through this process. Access to our building will be different for anyone who can't wear a mask, hasn't had two doses of COVID-19 vaccination, has been advised to self-isolate, or is experiencing symptoms such as cough / runny nose / sore throat.

There is no change to our services for those who:
Have had two doses of COVID-19 vaccination
Wear a face mask while in the building
Have no symptoms of possible COVID-19 (such as cough, runny nose, sore throat)
Anyone with you also meets these criteria (but request that you just bring one whanau member/support person)
You are welcome to use our waiting room, or you can wait in the carpark if you prefer (please call reception when you get here).
There are minor changes to our services for those who:
Have not had two doses of COVID-19 vaccination
Are unable to wear a mask while in the building
Or if anyone with you meets these criteria (eg. children under 12)
BUT still have no symptoms of possible COVID-19 (such as cough, runny nose, sore throat)
We aim to provide our usual high quality of healthcare alongside these changes. Our reception team will discuss these with you when you book.
Please do not use our waiting room
If you need to be seen in-person for part of your appointment, please wait in the carpark and call reception to let us know you have arrived.
Consultations will be over phone or video when able (usually if you don't think you need to be examined).
If you need to be examined after phone discussion, a staff member will bring you in from the carpark, bypassing the waiting room.
If unsure whether you'll need to be seen in-person, you're welcome to park in our carpark for your phone / video call.

Regardless of whether you are vaccinated & wearing a mask, for those who:
Are experiencing ANY symptom of possible COVID-19, such as
New or worsening cough
Sore throat
Shortness of breath
Blocked/runny nose, sneezing, post-nasal drip
Anosmia – loss of sense of smell
Have been advised to isolate due to possible exposure with COVID-19
Have confirmed COVID-19
Your care will be provided using careful protocols to prevent spread of infection. Please do not enter the building – call and speak to reception. COVID-19 testing is available and fully funded.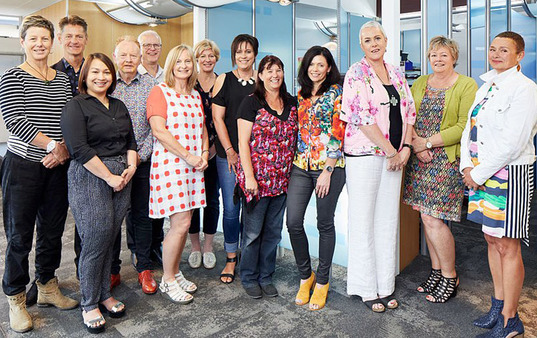 The Ministry of Health has now confirmed that booster doses will be provided 4 months after dose 2 for the entire population aged >18, starting from January 17th 2022. The Government has announced that the 5-11 year old programme will commence on the 17 January 2022 we envision offering Saturday clinics to offer more flexibility for our younger population. We are starting Saturday clinics for children aged 5-11 years from 22nd January 10:00am to 3:00pm this is by appointment only so please phone 033853149 to book a spot.
You can book to have your first, second or booster COVID19 vaccine at Shirley Medical - Tuesday/Thursday morning or Friday afternoon. Please phone 033853149 for an appointment. At present the recommendation is a 3 week gap between vaccinations.
We are running appointment only free COVID19 Testing (swab) clinics one in the morning and one in the afternoon. Please phone 033853149 to book.
Please refer to attached "Do I Need A COVID19 Test (Swab)" below for information on who should get a test.
Do I Need A COVID19 TEST (SWAB)
We recently changed ownership to Local Doctors Christchurch from 1st November.
Though there is a change in our ownership, there are no changes to any doctors and staff or our name.
The only change required by you is our new bank account number if you are paying online or by autopayment. Please amend any existing payments you may have with immediate effect to:
Trading Name: Shirley Medical Centre
Bank: ASB
Reference: Name and address
Account Number: 12-3244-0018382-01
Click the link for the latest information from the Ministry of Health
https://www.health.govt.nz/our-work/diseases-and-conditions/novel-coronavirus-2019-ncov

-


♦Opening Hours♦
8:00am until 6:00pm, 5 days a week.
When we are closed our phones are answered by a registered nurse who is able to assess your needs. The nurse may offer advice or immediate assistance if required but cannot take messages or make appointments.